An exciting new way for councils to communicate with residents and businesses in their constituency
Council Alerts augments and enhances a Council's website and communication strategies, providing a new way to push information out quickly and effectively.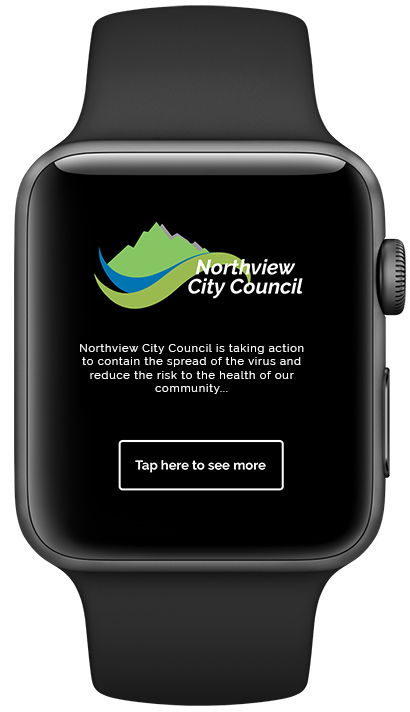 CouncilAlerts is easy to setup with the minimum of fuss, with a focus on TIME TO MARKET at minimum cost.
CouncilAlerts combines a small iOS and Android App with a proven, simple push notification platform that can be quickly tailored for any specific council.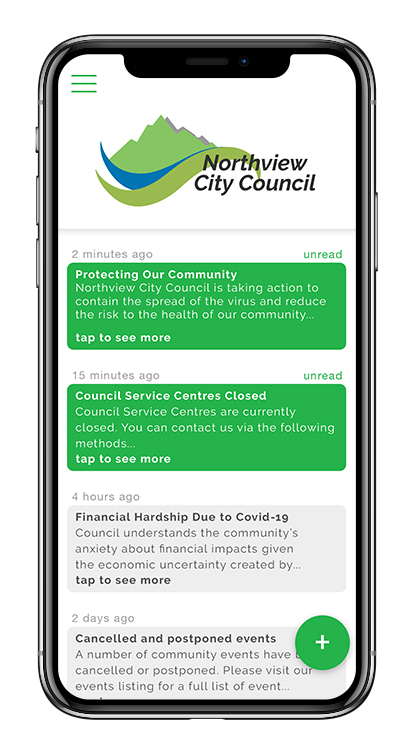 This screen shows how this would look from and end user / resident's perspective… because the technology makes use of both Apple and Google's push notification frameworks, the user will get the alerts even IF the App is not running on their phone… they just need to have installed it once.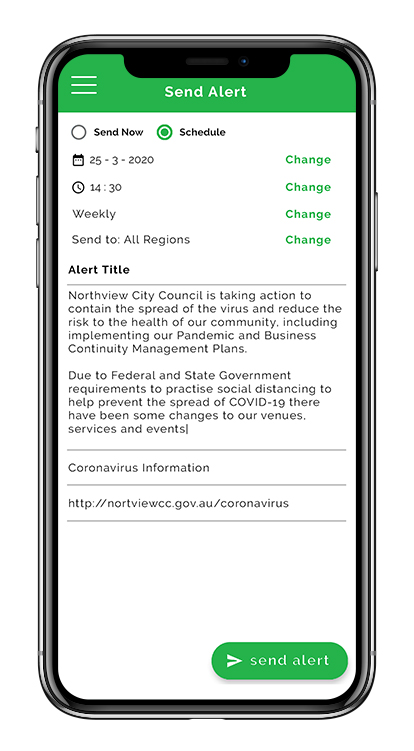 The screen above shows how Council Alerts provides a really simple App and Web interface for Comms team members at the council to push out alerts and notices whenever they are needed!  Alerts can be scheduled to go out at a specific time of day. Using the latest GeoFencing technology, Council Alerts even allows specific alerts to go to residents in certain areas or regions of the district only!  It's incredibly easy to use, yet very sophisticated in what it can achieve.
We are offering to provide any local council or shire in Australia or New Zealand with their own, branded Council-Alerts App for Android and iOS, FREE OF CHARGE*. Zero setup cost, and zero cost for submitting and configuring your App for either App store.
*Assuming our standardised Council-Alerts App layout is adhered to (based on examples and templates provided). A license fee of $1800 per annum is charged to cover the cost of traffic and hosting the service on behalf of the council. There are no limits placed on the number of alerts sent by council, and no cost for sending any alerts.
The only cost to council is the amount charged annually to cover the hosting of the App